"I try to empower the writers, producers and directors because that's the way to overcome the small injustices of the world."
- Ken Dancyger
Bring your CREATION and take away a MASTERPIECE
Enjoy DEVIL HOLLYWOOD TRAINING for 48 hours
Film your own international BLOCKBUSTER!
Open your first fantastic SCREEN DEBUT!
All you need is
An ICCI Master of Cinema from
The Workshop of Director KEN DANCYGER
Here, you are NOT only
A Big Fan of Martin Scorsese or Ang Lee
But are also their SCHOOLMATE!
Workshop of Director KEN DANCYGER
ICCI Master of Cinema is co-held by the USC-SJTU Institute of Cultural and Creative Industry and the Shanghai Conservatory of Music. And it's also supported by the Shanghai Theatre Academy. Invited sincerely, Ken Dancyger will bring a series top-courses in scriptwriting, directing and film making for young Chinese film makers who want to experience of global film creation. Meanwhile, the Master of Cinema will build a social network, Asian Movies, for the young to explore the future of Chinese movies.
As a full-time professor in Tisch School of the Arts, New York Univerisity, the top institution of movies in the US, Ken Dancyger always bring the most practical and innovative instruction, which is extremely popular among students. The Workshop of Director KEN DANCYGER will provide an essential classical HOLLYWOOD instruction and guide members to surpass Hollywood rules for making their fresh high-quality films.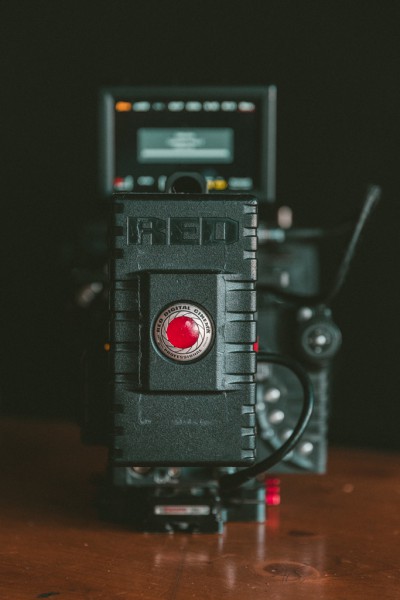 Top-level directing instruction
Aims to bring students' overall professional horizon and operations skill to the level of Hollywood.
You will learn about:
Narration and rearrangement of stories.
Story lines, character curves,playwriting and directing, dialogue and actions that reveal characters' personalities.
The Flow Sheet of shooting and lens decomposition
Casting, rehearsal and cooperation of performers
Week 1 :2017.5.24~2017.5.28 Narrative tools
Week 2 :2017.5.31~2017.6.4 Director's tools
Week 3 :2017.6.5~2017.6.7 Editing tools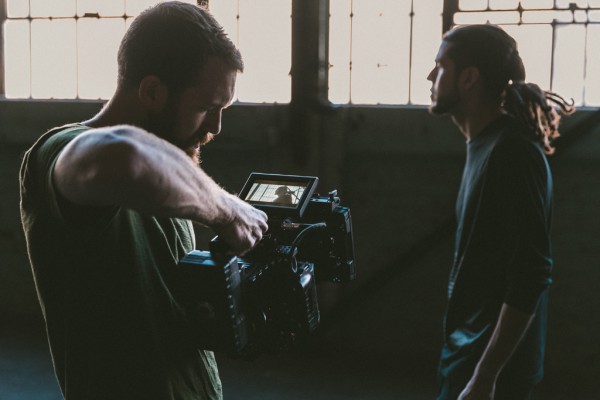 Devil Hollywood Training for 48 hours' film making
The pedagogy and system of the workshop is in classical American style: focusing on practice. Therefore, every student is offered 48 hours (2017.6.8-2017.6.9) for making their own microfilm.
Twelve core members will be divided into four groups. During shooting, three members in a group can help each other but please make sure that everyone needs to hand in an individual microfilm (including scriptwriting, filming and post production). At the end of this workshop, every core member can own a high-standard microfilm guided by the master.
PS:If you choose to shoot a non-drama film, you should prepare the script, flow sheet of photography and interview questions (relating to shooting) in advance. The tutor will make a random distribution of groups.
In Devil HOLLYWOOD Training, we will provide professional performers (students from Shanghai Theatre Academy), professional equipment of photography equipment, professional music productions and sound effects to ensure a high quality of filming.
PS: Before Devil Hollywood Training, you will have time to pick up your desired performers for your microfilms. After shooting, it's your choice for how to arrange all the post production.
Open your fantastic screen debut
ICCI is deciding to hold a screening show of microfilms. Each Members has an opportunity to project their works at the show. Excellent microfilms will have the chance to be brought to different international film festivals by the master.
Arrangement of the Workshop and Enrollment
TIME
2017.5.24~2017.6.7:Every Wednesday to Sunday, 9:00a.m to 1:00p.m.
2017.6.8~2017.6.9:Devil HOLLYWOOD Training for 48 hours' microfilm making
Total class hour: 72 hours
Language: English (We offer interpreters)
Tuition
Core members for RMB 32000 (including the fee for microfilm)
ArtThat as the partner of Master of Cinema, sign up through ArtThat WeChat public account "artthat" for a 50% off SJTU Alumni Discount.
Prize of Master
After the workshop, the professor will select an excellent member. All tuition of the member will be exempted (excluding the fee for accommodation, meals and transportation).
Location
Shanghai ZIZHU International Education Park
PS: Accommodation of workshop is at students' own expense. If you need any accommodation arrangement, please contact Teacher Cindy (the information is at the end of the article).
Certificate
Shanghai Jiao Tong University Non-degree Certificate
Certificate of Master of Cinema with the professor's signature
Ken Dacyger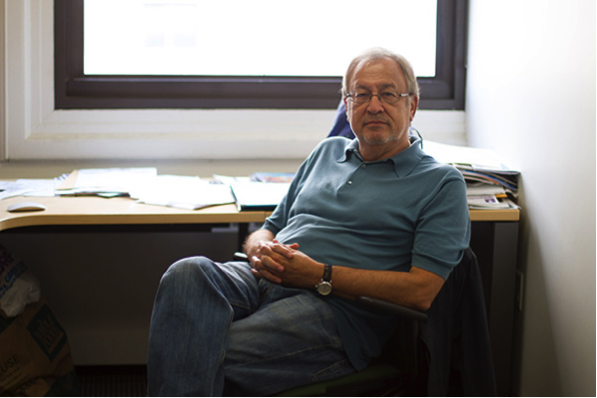 Ken Dancyger was the ex-president of Tisch School of the Arts, NYU and is now a full-time professor at that school. As a top-level institution of movies, TIsch School of the Arts is the alma mater of Ang Lee, Martin Scorsese (The Father of Hollywood Directing), the Coen Brothers and other famous directors and scriptwriters. It fosters the most winners of the Academy Award for Best Directing in Oscar. Over eighteen years, Ken Dancyger held several workshops of scriptwriting and post production around the world, offering the most abundant experience of global teaching.
Specializing in a wide range of skills, from creating scripts to post production, Ken Dancyger is an important author of film textbooks. He created seven important film books (some by himself and some through cooperation). These books, as iconic classicas, include all the aspects of scriptwriting, directing, film editing and film making with a great combination of theory and practice. Among them, "Alternative Scriptwriting : Successfully Breaking the Rules" and "Editing Technique of Movie and Video"are officially-affirmed top-level professional film textbooks.
Wenxun HE Project Supervision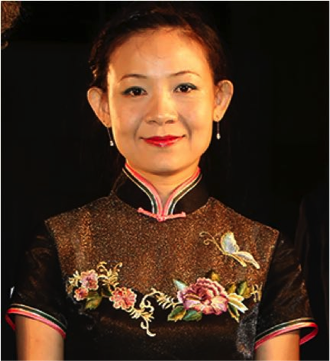 The associate professor and doctoral supervisor in USC-SJTU Institute of Cultural and Creative Industry. Graduated from Waseda University with a doctorate. She once worked in Desales University, Nanyang Technological University in Singapore, and Waseda University. She also went to FAMU Film and TV School, Tisch School of the Arts, New York University, and University of Tsukuba as a visiting professor. She wrote and directed several films. Among them, the 4K Film "TAKAO DANCER" received the Foreign Language Film Award at the Bulgaria International Film Festival, an Award for Nomination in the 26th Tokyo International Film Festival, an Award for Nomination in the Asian Pacific Film Festival, the Best Script Award in Torino Film Festival, Italy, and the ACE-HAF Official Award for Nomination in the 35th Hong Kong International Film Festival.
More details for Master of Cinema, please contact:
Cindy
Tel: 021-62933041
E-mail: cindyxh(at)sjtu.edu.cn
Address: Room 431, First Teaching Building, Shanghai Jiao Tong University, No. 1954, Huashan Road, Xuhui District, Shanghai